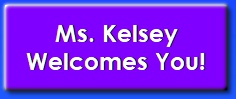 This site was designed to inform parents who may be interested in enrolling their child(ren) in our preschool program. It also serves as a tool for currently enrolled families. If you have any questions or comments, please call us or drop us an email.

Welcome to Creative Preschool!
We're so glad you came to visit us!

For those interested in enrolling at Creative Preschool for the upcoming school year, please click on the big button below!


411 East 6th Street | PO Box 240 | McCook, NE 69001 | PH 308-345-2595 | FX 308-345-2596

website designed by Peace Lutheran Church, McCook Nebraska